Lindy Lu Sorrels, Hedy-Jo Meyer and several of their fellow Aiken Newcomers' Club members were in motion – and high gear in terms of changing clothing – Tuesday morning, helping out as models in the club's annual spring fashion show.
This year's event, in Newberry Hall, focused on creations from White Rose Eclectics, established in 2017 and represented Tuesday by Martha Wise, the owner.
The focus was on spring and summer creations, including cocktail dresses and "something for everyone," according to Dina Coleman, who works in sales at the Laurens Street establishment. The business is a few yards from The Alley, with neighbors including Cyndi's Sweet Shoppe and Aiken Brewing Company.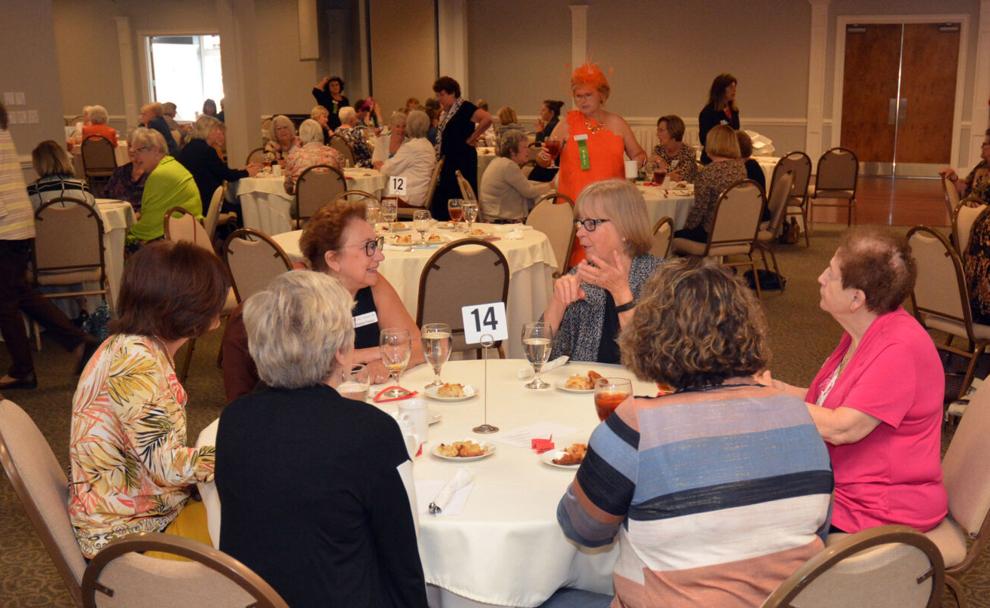 She said bright colors and impressionist concepts are popular in clothing and accessories alike this season, with such names as Monet, Klimt and Van Gogh getting extra attention.  
Also on duty as models were Suzie Graven-Smith, Lee Rand, Judy Mason, Bobbie Alba-Koset, Elaine Davis, Carlene Johnson and Linda Lumley, all relying on help in the dressing room from a corps composed of Lynn Gluvna, Janet Albert, Sharon Smoot, Sandra Golliner and Judy Abrams. 
The resulting situation was fun and "a little hectic, with 12 ladies, but it was a great time," said Kelly Campbell, one of the models, confirming that the ladies' restroom at Newberry Hall had plenty of fast-moving traffic.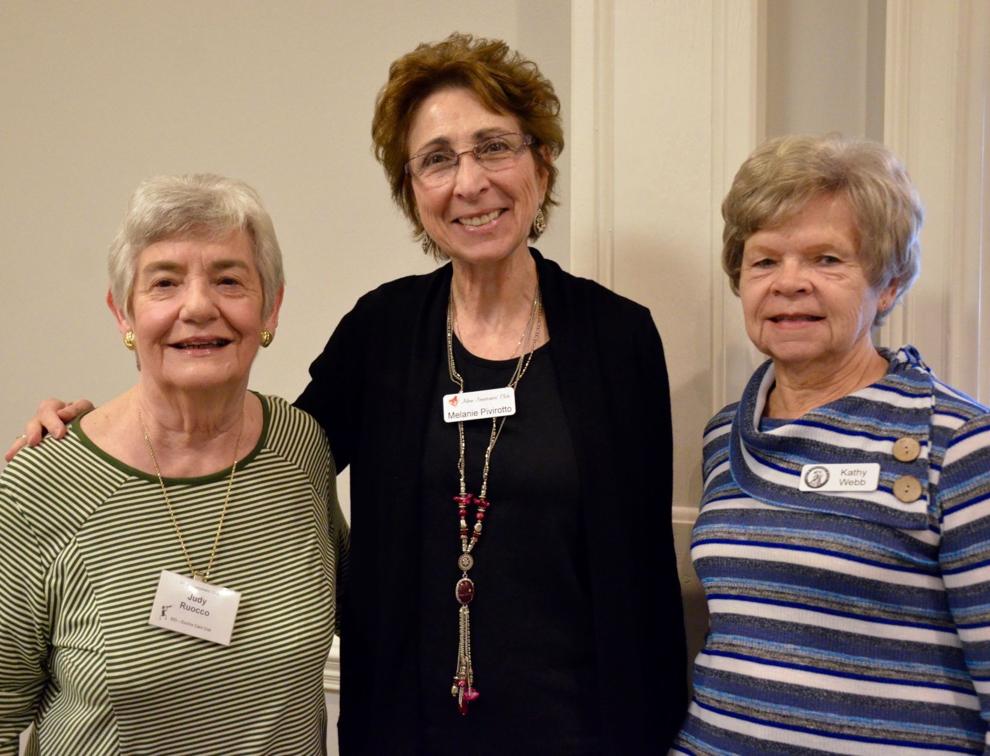 Also on board for Tuesday's gathering were Lisa Arnold McCollum, with WRDW-TV, of Augusta and Kitchen Doctors (providing a door prize). Hair Knowlogy was on board as well, helping with hair and makeup Tuesday morning despite a transformer blowing up and power being knocked out. A skylight and open door came heavily into play in the recovery effort. 
"Imagine a room full of ladies who wanted to get their hair done all in an hour and get to the fashion show with no power to use blow dryers or curling irons," one club member wrote, in recalling the preparation.
"They did a phenomenal job of just using hairspray and brushes," said Campbell said. "They modified beautifully, and I would say the whole group did. They actually opened a back door, for sunlight."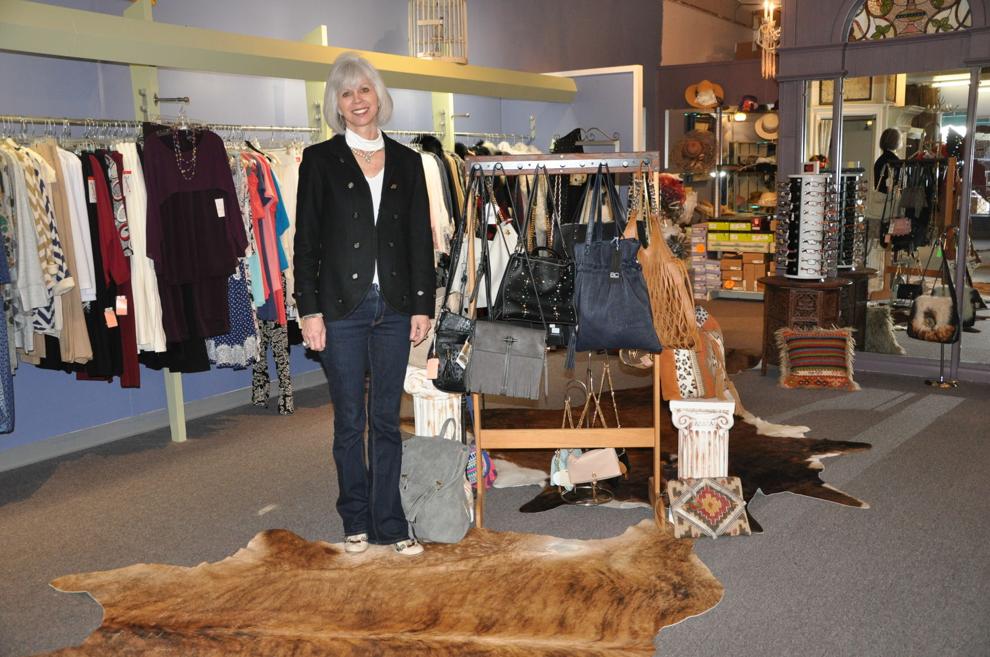 The fashion show was also set to music, with help from the Drifters ("Under the Boardwalk"), Ennio Morricone (the main theme from "A Fistful of Dollars"), Petula Clark ("Downtown"), Roy Orbison ("Pretty Woman" and "It's Over"), Don McLean ("Vincent") and others. 
The club, which dates back to 1972, helps support such organizations as Wreaths Across America, Helping Hands, Saratoga Warhorse and Aiken Equine Rescue. Linda Kanc is the current president. Current membership is 208, including 55 who joined in 2021-22. Meetings are normally held on the second Tuesday of each month at Newberry Hall, with the business meeting starting at 10:15 a.m.