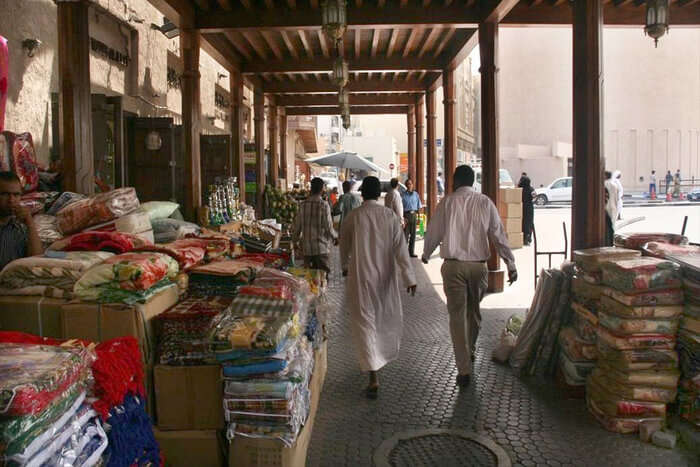 Dubai is widely recognized as a shopping paradise, offering a plethora of wholesale markets where you can find everything from clothing and footwear to electronic appliances. Contrary to popular belief, Dubai does have affordable shopping options, particularly in its bustling wholesale markets. This article will explore some of the top spots in Dubai's wholesale market scene, perfect for shopaholics and bargain hunters alike. Let's explore some of its top spots in the wholesale market.
Here are some must-visit wholesale markets in Dubai:
Dragon Mart
Dragon Mart, situated in the heart of the International City area, is a one-stop shop for a vast array of products ranging from furniture to electronics. With over 4,000 stores, it is one of Dubai's most popular and extensive wholesale markets. The mall offers a unique shopping experience, attracting both tourists and locals with its affordable prices and vast selection.
Why should you visit Dragon Mart?
Largest and cheapest wholesale and retail market in Dubai
Ideal place for bargain hunters
Wide range of products, including furniture, electronics, and more
Location: International City, Al Awir Road, Dubai
Al Karama
Al Karama, a vibrant neighbourhood in the Bur Dubai area, is a haven for fashion enthusiasts. Boasting over 300 stores, Al Karama is home to an array of shops and restaurants offering everything from clothes to souvenirs. The area is also known for its rich cultural heritage, affordable housing options, and proximity to popular tourist destinations such as Zabeel Park, Dubai Frame, and Dubai Garden Glow.
Why should you visit Al Karama?
Rich cultural heritage and shopping options
Affordable housing and popular tourist attractions
Over 300 stores offering a diverse selection of products
Location: 1-1B, Al Khail Gate Street, Al Khail Gate Phase 2, Al Quoz Industrial Area 2, Al Qouz, Dubai
Dubai Outlet Mall
Located near the Dubai-Al Ain Road, Dubai Outlet Mall is an excellent option for weekend shoppers. The mall offers a wide range of products, including clothing and home appliances, across its 250 stores. As the region's first outlet concept mall, it features premium brand items with discounts ranging from 30% to 90%, making it an ideal destination for bargain hunters.
Why should you visit Dubai Outlet Mall?
Region's first outlet concept mall with over 240 stores
Discounts on premium brand items range from 30% to 90%
Open from Monday to Sunday for ample shopping time
Location: Dubai-Al-Ain Road, Route 66, Dubai
Al Fahidi Street
Al Fahidi Street, located in the historic district of Bur Dubai, is another excellent destination for wholesale shopping. Known for its electronic shops, it's the perfect place to find the latest gadgets, smartphones, and accessories at competitive prices. The area also features several textile shops, making it a great spot for purchasing fabrics, clothing, and traditional garments.
Why should you visit Al Fahidi Street?
Ideal for electronic and textile shopping
Competitive prices on the latest gadgets and accessories
Located in the historic district of Bur Dubai
Location: Al Fahidi Street, Bur Dubai, Dubai
–
These are just a few of the top wholesale markets in Dubai, offering a diverse range of products such as electronics, jewellery, and more. Other notable wholesale markets include Al Ain Center and Naif Souk. For unbeatable deals and unforgettable shopping experiences, make sure to explore these fantastic wholesale markets and malls in Dubai. Whether you're a fashion enthusiast or a gadget lover, these markets have something for everyone, allowing you to make the most of your shopping experience in this vibrant city.