Browsing For the Terms to Describe Myself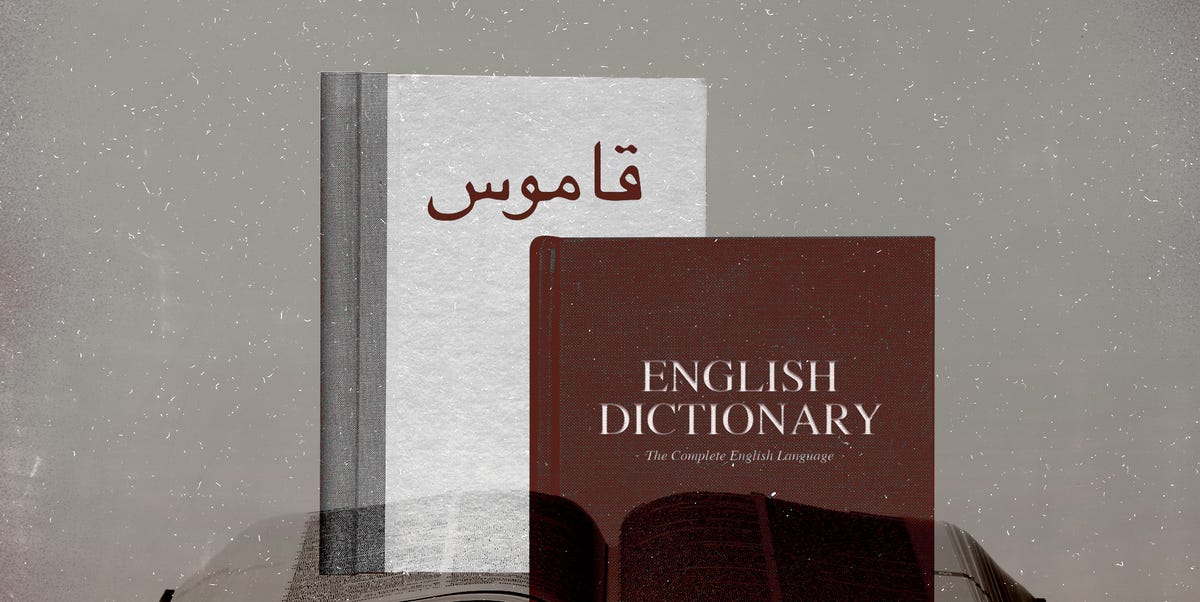 I am at a New Year's party in Abu Dhabi with my cousins, and I feel attractive, my eyelids painted gold, our hair perfumed and unfastened. A team of adult males are eyeing us, and I assume, Of class they are. And then a be aware of Arabic in the air, and then that unsightly slur, abeed, which interprets to "slave" but is proficiently Arabic for the N-word. "The abeed are here," 1 man grins to the other, pointing at us.
As a poet, I tell myself that language is my great obsession. But I imagine what I necessarily mean is that precision is my great obsession. I truly feel most strong when I can say specifically what I suggest, when I can arrive at for this means and come across the exact words with which to make it. I have created worlds for myself this way. But the one place it has often eluded me has been in speaking about my very own identity, in seeking to name it. The bigger conditions I know: I am Black. I am also from the Arabic-speaking environment, but I do not identify, racially, as Arab. I'm nevertheless seeking to find language to harness the intersection—maybe Arabized African, Arabophone African, anything to hold the reality that I am an Arabic speaker, with an identity formed by this Arabic, but a race independent of it. But these terms do not fulfill me. They do not gentle up the portion of my mind that brightens when I strike the specific phrase I need to explain one thing. These terms land on me with a boring thud, a cruel pretty much.
In phrases of origin, my people are Sudanese, but there is no precision to be observed in identifying myself in conditions of country—the nation-point out is the terrific imprecision of our globe. What is much less precise than a border? Than a built-up nation? These boundaries are fluid, and have been. They are drawn and erased, blurred with the back again of a pencil. Sudan was one particular country and became two nations, two Sudans, and ahead of it was Sudan, it was lots of other items by quite a few other names. So that does not aid me in this article either, due to the fact there are probably as numerous disparate Sudanese identities as there are particular person Sudanese people today. So I am not here to ponder the better concern of how to classify Sudanese people today. I am not in this article to tell you what to simply call your Sudanese good friend or coworker or classmate or whomever. I am trying to obtain a little something to call myself.
The name Sudan will come from the Arabic bilad al-sudan,or "land of the Blacks." The Arabophone person—likely an Arab, which is an identifier I am making use of in this article individually from Arabophone, which I use to signify a particular person of any race who is also a speaker of Arabic—sorry, I could go on a billion tangents below, for the reason that there are so many transferring elements. Anyway. The Arabophone person who named the state of my origins, in naming it, othered it, racialized its folks as not his people today. Black men and women, named by an Arabophone tongue. Sudan, plural of aswad: "black." For the reason that "Arabness" is in itself so tough to determine as an ethnic or racial id, there has usually been a tension for me around obtaining community with other Arabophone individuals, although usually being aware—often built aware—of the relative Blackness of my body in individuals areas. Shared language, shared factors of lifestyle, shared pang when an Oum Kalthoum song pours from a set of speakers. I find myself often in these communities, amid other Arabophone people, but never ever of them. I am an Arabophone Black person, but I am not Arab—and I believe Arab is so generally made use of as shorthand for Arabophone, which generates a conflation involving the two identities. Due to the fact of the good trauma of the project of Arabization in Sudan, the real measurable human cost, even in circumstances wherever I may well be ready to go for Arab, I just cannot do it. Will not.
And even when I think I could possibly be passing, I'm usually not. Here's a scene that has recurring by itself throughout my everyday living: I am in a taxi, or a bodega, or a pizza store, and I catch a quick be aware of Arabic in the air. Before the relaxation of the story can capture up with me, I am struck by a feeling of familiarity, of kinship, and uncover myself reaching out, getting the source of that Arabic and greeting them with my have. Occasionally the person responds in sort, and we have a sweet conversation. But the second that stays with me is not that moment. It is the minute when I see the shock register on the speaker's deal with, using in my system and believing it to be in dissonance with the language coming from my mouth. Occasionally they will frame this shock as what is maybe intended to be a compliment—"Who taught you to speak Arabic like that?" Who taught me, as in who gifted the language to me, due to the fact the Blackness of my physique signals to this man or woman that the language simply cannot be mine.
Or sometimes, I instantly recognize myself as Sudanese, and practical experience firsthand the way Sudan and Sudanese persons are perceived in the Arab creativity. It's the exact unattractive stereotypes that you'd identify in Western anti-Black racism. "So it is true that Sudanese people today are lazy!" I hear a Saudi lady giggle, practically flirtatiously, to my brother at a occasion. Lebanese singer Ragheb Alama reported all through an job interview that he thinks Sudanese women of all ages to be the ugliest in the entire world. And every Ramadan, on the cleaning soap operas out of Egypt, there often would seem to be a character in blackface speaking broken Arabic who is meant to be Sudanese. And generally that is the extent of the joke—that they are Sudanese, Black mouths unsuited to the Arabic language, intruders in the house.
The phrases we have for race are flimsily created to start off with, but I am not here to make the circumstance for dissolving them entirely. I am inquiring, of language, of myself, to go back again in and make much more words and phrases, far more specific kinds to accompany the looser kinds we by now have. The language of Blackness presents me a title for who my men and women are, the more substantial world collective I am section of: who I rejoice with, who I search for out in every place, who I mourn with. My dilemma is not about who I belong to, but about my specific name within this collective. I do what I can to identify myself largely by this belonging, instead than the shared activities of violence, but my clearest examples for the intersecting id that is staying of Sudanese origin in the United States are the stories of Ahmed Mohamed and Yassin Mohamed (no relation, to my know-how). You may figure out Ahmed Mohamed's identify from the "clock incident" that catapulted his identify and encounter into the national news conversation in 2015: a 14-calendar year-old boy arrested for bringing a handmade clock to his university in Irving, Texas. Due to the fact of his Muslimness and the way his id was read through in that house as becoming from the Arabic-talking globe, the clock was suspected to be a bomb. 5 a long time later on, Yassin Mohamed, a Sudanese-American man encountering a mental health and fitness crisis, was shot and killed by a law enforcement officer in Atlanta following Yassin threw rocks at the officer, who could have subdued him in a variety of other nonlethal means. In this scenario, Yassin was read as so a lot of other Black gentlemen in such encounters with police have been: imagined to be so unsafe, so physically overpowering, that police officers reply with lethal power regardless of the many nonlethal solutions at their disposal. The intersection of my identities also includes the intersecting risks of anti-Blackness, xenophobia, and Islamophobia (while not all Sudanese folks are or discover as Muslim). In hunting for a identify, I want to title that experience, way too, the 1 the place I line up my hurts and get stock of the points that hold me in danger until eventually this nation I stay in, place I was born in, is no more time anti-Black, xenophobic, or Islamophobic. My language. My religion. My Black hand pressed to my Black mouth to hold the tears in.
It is particularly vital for me to articulate this now, due to the fact I now have a novel for youthful people. The primary character, Nima, is a hyphenated American whose origins are a region not named in the guide, but which I foundation on Sudan. The book's address art is a photograph of the Sudanese-Somali ceramicist Dina Nur Satti, a Black lady. But when I listen to most men and women converse about the e-book, I do not hear them say Black. I listen to, "Arab," "Middle Japanese," "Brown," that type of matter, and the imprecision breaks my heart. For myself, positive, but also for Nima, my protagonist, who spends the total book hoping to figure out what to get in touch with herself and the place to find herself, who pretty much has to battle for her title to come to be her identify.
Nima and I are not Arab, even although we do occur from the Arabic-speaking planet. We are not Afro-Arabs or Black Arabs, which are phrases I at times listen to utilised, and whose end users I envy for their neatness. But they never fit me, since they situation Arabness as the identity and Africanness or Blackness as its modifier. They really don't light up that part of my mind, the naming part. Nima and I are Black people with origins in the Arabic-talking earth. We are Arabic-speaking Black individuals, Arabophone Black people today. But my starvation for precision, my ravenous inner dictionary, would like a single phrase, a person phrase that presents me some thing to simply call myself. No issue how challenging I get the job done to treatment for this language, it fails me in that regard, due to the fact all the words we have been specified to use as identifiers are by design imprecise, a blanket that drapes loosely instead than the perfectly tailor-made garment I am craving. And for the reason that of the incredibly distinct intersection I exist in, even that blanket loosens—forgive this chaotic metaphor, but if it's a blanket for most people today, by the time we get to Sudanese identification, it turns into, at best, some sort of tarp. It covers a loose collection of folks but does not account for the person. And glance, some Sudanese persons do recognize as Arab, and I am not right here to invalidate that, but neither does their id as Arab invalidate my id as non-Arab. Some Sudanese people do not detect as Black, and my identification as Black does not invalidate their decision. What I indicate is that we are unachievable to make into a monolith, which is perhaps the specific cause that keeps us so tricky to pin down into a title.
Blackness is so expansive and retains so a lot of identities in just its expanse, and a person of those people identities is mine, and is my Nima's. So when she is talked about and the term Arabis used, but the phrase Black is not, she is erased, and I am returned to that excellent namelessness, of watching anyone close to me get a identify except me. Nima is not an autobiographical character, but she contains my intersections, and when she is named as Arab, when she is not named as Black, I really feel her staying taken away from me. This is the cruelty of my intersection: My get the job done, in the absence of my entire body, is normally study as the perform of an Arab human being. My system an intruder in the space. I want to carve a room in the language that can keep both of those of us, thoroughly and accurately. I want to chat about myself specifically. And till I can dig up or make up a time period, a one-term title, I will choose up place with the unfastened collection of phrases I have for now.
Nima and I are Arabophone Black women, speakers of a sticky English inflected with Arabic, Black girls residing in the United States with origins in the Arabic-talking African state of Sudan. Whatsoever that tends to make us, at the very least now that I have written her down, I've populated that id with just one a lot more, even if that provides the population up to only two. I consider there are a lot of a lot more of us, but I want home for them to converse for them selves, alternatively than have me converse imprecisely for them. I imagine somewhere in the cacophony of all our voices speaking, calling to each other and calling ourselves, it'll be there—that expression, that term, our identify.
This information is designed and maintained by a 3rd social gathering, and imported on to this webpage to aid end users give their e mail addresses. You might be able to find far more details about this and identical content at piano.io